Addressable LED's have become a very popular technology, especially in entertainment environments such as theatre, music and dance performances. But the market today offers two main ways of controlling them. You either get a cheap, non-reliable and very limited remote control, or you need an expensive interface with a high learning curve to achieve the desired effects. My intention is to build a device that is right in the middle of these extremes, a small and accessible interface that can be easily replicated and used to anybody design and control LED in a live performance, space or instance.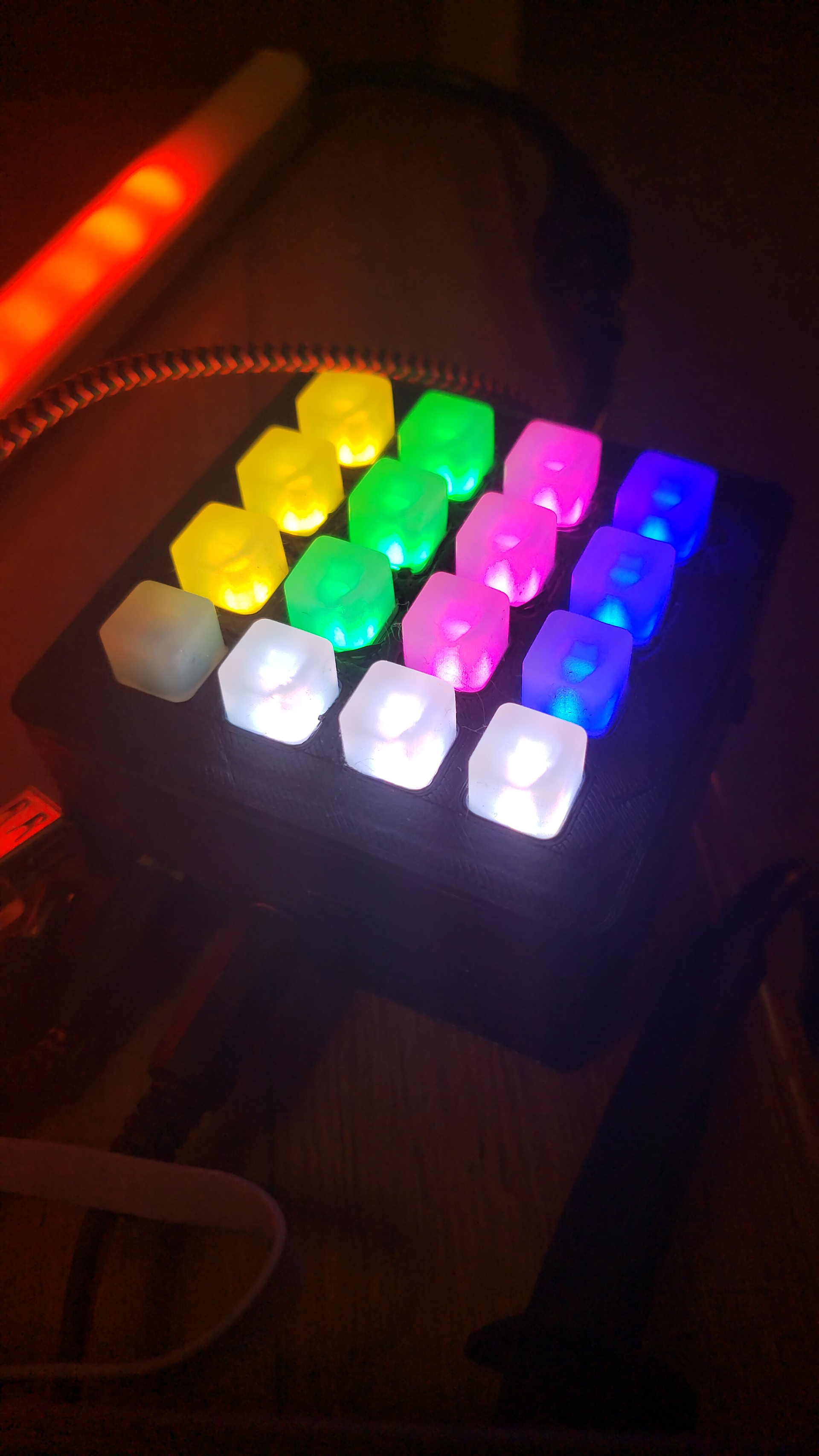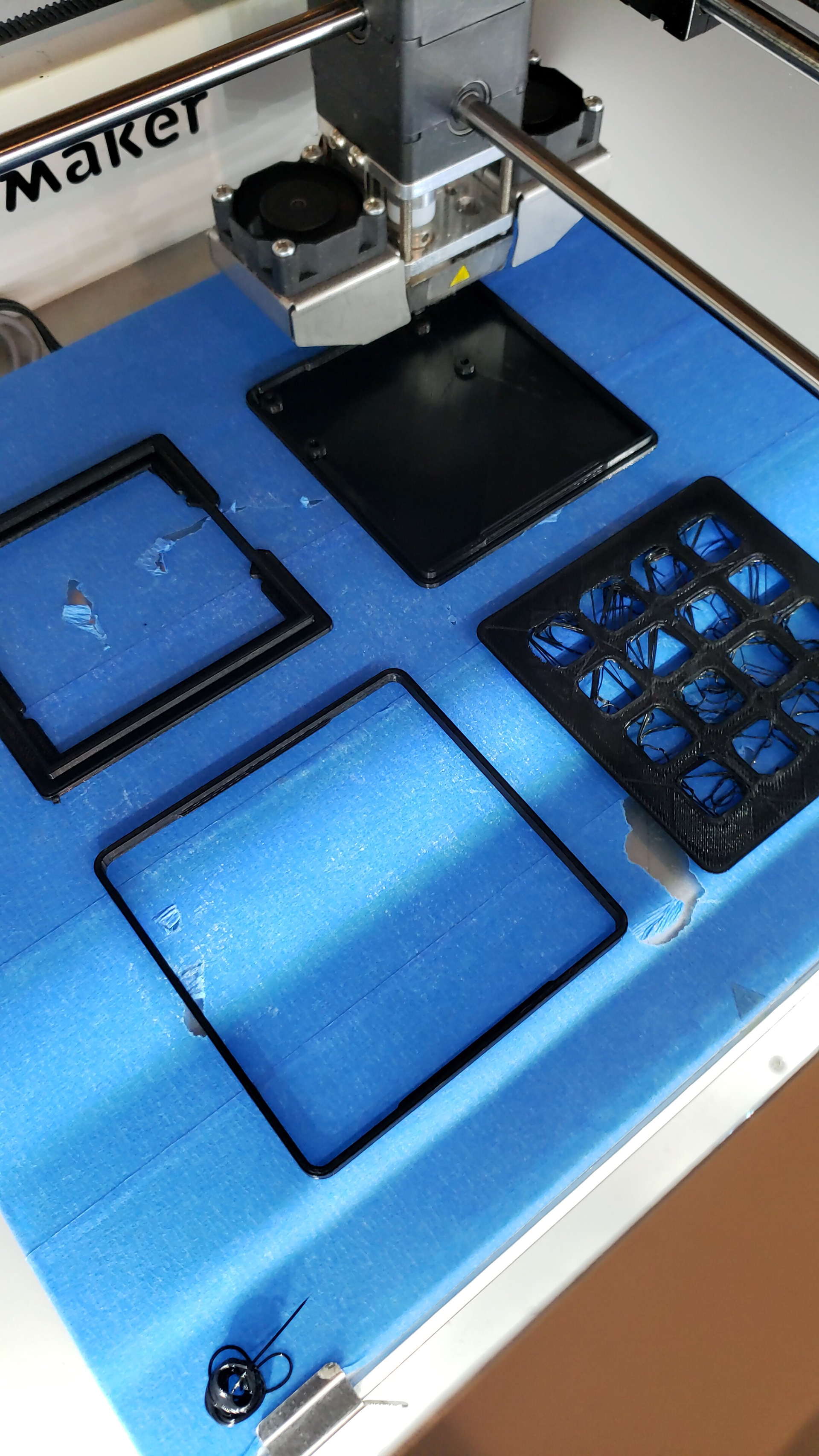 For the second iteration, I built a controller that could be fast and easy to use for someone who is also performing at the same time. Using a Neotrellis button pad and a Feather M4 Express, effects can be programmed beforehand and then get triggered during a show. It has less flexibility (only 16 pre-fab scenes) but it is fast to install and carry on-the-road.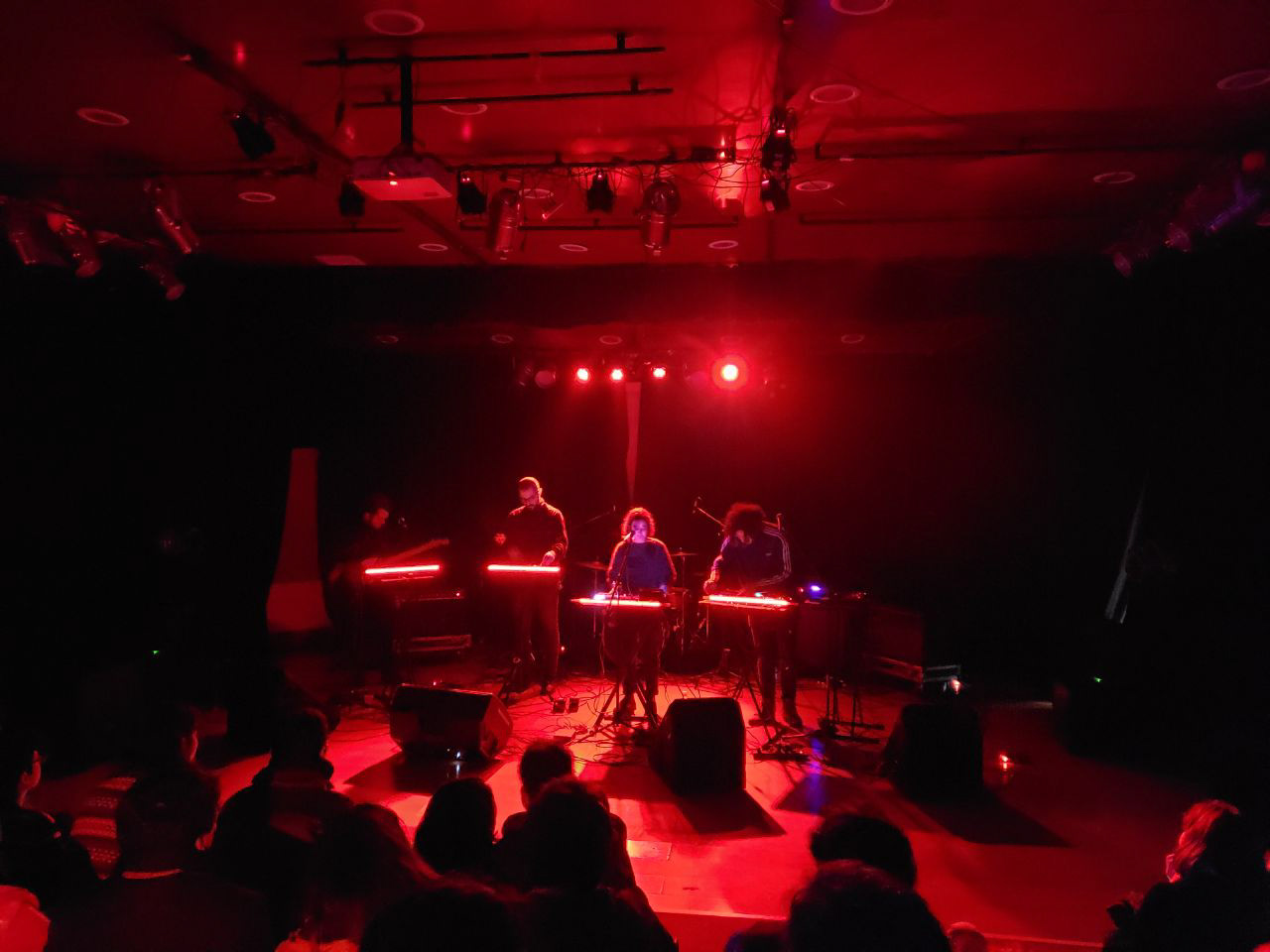 This version is able to control each channel of the light (red, green and blue) as well as master brightness with faders. There is two additional knobs to play with. One is an effect selector and the other one sets the speed of the effect. in beats per minute.